Quizás le interese
Cerrar
75m3 30 35 40 tons LPG nuevo
1 €
HASAN ENERJİ 45m3 LPG ADR 2000 MODEL Trailer used
22.000 US$
Micansan NEW ALL LPG VESSELS TANKS TRAILERS FILLING SYSTEMS nuevo
1 €
Micansan LPG GAS TANKS STORAGES AND LPG GAS TRANSPORT TANK SEMI TRAILERS nuevo
1,02 €
Brand New BY EXPER COMPANY HASAN ENERJİ
precio a consultar
10 M3 LPG SKID TANK WITH DISPENSER nuevo
precio a consultar
5 tons (10,000Liters-2019 model) LPG Skid System IN STOCK LPG R cisterna de gas nueva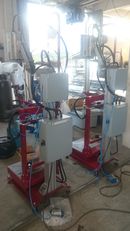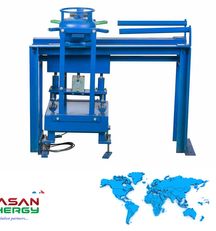 1/56
Ubicación
Turquía
Fecha de publicación
más de 1 mes
As We are LPG Professionals We offer Used and New ;
-LPG Tanks, trailers(Bridgers), LPG Bobtails
-LPG Equipments, Scales, dispensers etc..
-Filling cylinder plants and skid systems, renewing cylinder lines
-Domestic tanks
-Engineering, consultans etc..
HASAN ENERGY CO.
(Your solution partners...)
SKID SYSTEMS;
LPG Storage Tanks and Skid Systems with Professional Solutions
-LPG Storage tanks with standard acces.
-LPG Cylinder filling scale (Electronical/Mechanical)
-LPG Dispenser With single/Double/four etc.. nozzle (Mass-flowmeter types)
-Pump with ex-proof electric motor
-Flowmeter or Mass-flowmeter
-Transfer unit (Transfer pump LPG Hose reel kit with ex-control panel, piping etc)- For big tanks or optional
-Ex-proof electric control panel
-Ex-proof lighting
-Ex-proof gas detector
-Fire fighting system and cooling combine system
-Remote monitoring screen system
-Tank weighing system
-Chassis with Roof/Cabin or Iso container chassis type
-Different P&ID Designs
REFILLING CYLINDER PLANT AND EQUIPMENTS;
-Mechanical/digital filling scale
-Carousel system ;8, 12, 18, 24...
-Chasis for filling scale
-Driving unit
-Rotation roller
-Roller conveyor
-Check scale
-Leak detector
-Shrink machine
LPG Reel hose, Bulk Filling head, Acme filling, breakaway coupling, Multi-port, Safety valves, Relief valves, Multiport filling valve, Manometer, Internal hydraulic valve, Deep valves, Multi-port valve, equipment, Liquid petroleum gas, etc..
LPG Flow-meter(Counter) as New or Calibrated fairly Used;
-Mechanical /Electronical types
-With/Without Printer
-With LCR /Mechanical Screen
-With/Without Heat probe
-With/Without Seperation
-With Filtervessel and Filter
-With Differential Valve
-3-way Selenoid Valve
-Flowmeter body
LPG TANKS;
-USED, NEW AND REVISED
-ASME AND EUROPE AND GHOST
-VERTICAL AND HORIZANTAL
LPG SEMI-TRAILER AND BOBTAIL ;
Capacity : from 10m³ to 70m³
Design : With/Without ADR
Options:
-With/Without truck head
-With pump (Ex-electric, Hydralic powered)
-Flowmeter
-Mechanical ( SPRING )/ Air suspension
-Hose reel with hose+filling head
-Air brake(Wabco/Knorr bremse etc.)
-Extra control principles etc..
-Extra fuel tank/ tyres etc..
Best regards
Whatsapp ;
mostrar contactos
(Head quarter/Istanbul showroom)
mostrar contactos
(English)
mostrar contactos
(Turkish)
mostrar contactos
(Nigeria)
Email
mostrar contactos
Website
mostrar contactos
#LPG #Filling #Cylinder #refilling #Turkey #Gas #Africa #Lagos #Mombasa #Abuja #Nairobi #Nigeria #Kenya #Zimbabwe #Namibia #Tanzania #Ethiopia #Somalia #Chad #UAE #Cameroon #Iraq #Syria #Yemen #Sana #Algeria #Tunusia #Saudi #arabia #jordan #Niger #Bangladesh #Bosnian #Georgia #Serbia #Albania #Bulgaria #Greece #suleymaniye #Iraq #hasanenergy
Mostrar todo el comentario
Importante
Esta oferta es de carácter informativo. Para obtener más detalles, póngase en contacto con el vendedor.
Consejos de seguridad
Contactos del vendedor
Turquía, Şeyhli mh. Kursu sk. No: 3/A Pendik/Istanbul TURKEY
Hora local del vendedor: 10:57 (+03)
¿vende vehículos o maquinaria?
¡hagalo con nosotros!